Personal Reflection from Sister Margaret Anne Mills – A FAITH-FILLED EXPERIENCE
Listening to the stories shared as part of the process of the witnesses at the Diocesan inquiry held in Christchurch for the healing of a person was awe-inspiring. What I witnessed was the depth of the faith of all the people who gave testimony. As the praying community, those who gathered at Christ the King Church for 9 evenings, praying the novena for healing through the intercession of Suzanne Aubert was an experience of faith.
The community had found a very real way to pray. They knew that Suzanne Aubert was a holy woman who had walked the streets and breathed the air of Christchurch. In 1889 Suzanne asked Bishop Grimes for permission to fundraise for a new church in Hiruhārama/Jerusalem. She was real; she knew how to ask God for help. The community had total confidence in Suzanne Aubert's faith and did not doubt that healing would take place.
Healing has taken place on many levels for the person concerned in for the praying community. I witnessed the depth of people's faith in and turn my faith is stronger. To see and know that the people of Aotearoa/New Zealand have a way to pray, by asking a woman of our land, Suzanne Aubert, to intercede, is remarkable. What happens in Rome is important and it is exciting, yet the faith of the people who contributed to the inquiry was my highlight.
The inquiry concluded while we were in shutdown because of the massacre at the two mosques. It was the most uneasy feeling to be working with the material when it was very clear what was happening in the streets very close to Washington Ave, Christchurch. My thoughts were for all the affected people and their families on Friday 15 March. At the same time, I asked Suzanne Aubert what is this all about. I received a strong message "Margaret this is my time". Wow!
It was like 'wake up' because Suzanne was a woman who accepted 'all creeds and none'.
She did not turn anyone away as she recognised the dignity of all people. This was her way of being and she stuck to it despite tempting opportunities. For example, she turned down a generous financial donation from a wealthy benefactor as he stipulated that the money was only to assist Catholics.
Suzanne has given us the way to pray and away to be with all people.
"When I am undergoing trials and difficulties, let my prayer be 'Thy will be done oh Lord'. Then I will not be anxious or torment myself would worry, but leave everything to you my Lord and my God"  SA.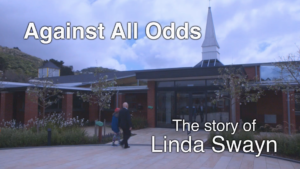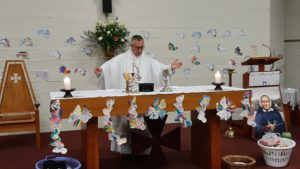 ---