A special Christmas Crib arranged by Venerable Suzanne Aubert
The beautiful crib located at Our Lady's Home of Compassion in Island Bay comprises statues that were chosen and ordered from an Australian firm by Suzanne Aubert herself. They were the gift of one of the Sisters, who had asked Suzanne to choose them from a catalogue she had.
Because of the expense only four were selected, namely Our Lady, St Joseph and two shepherds – one elderly with a long white beard holding a lamb in his arms and the other a youth with a little dog at his feet. The ox and the ass were added later. The wooden manger was made by Mr John Jefferies, the Home Carpenter. For the first few years the infant in the crib was a real live baby. On New Year's Day 1923, Suzanne Aubert prepared what she named "Offices at the Court of King Jesus." She said the idea was one of Venerable Pauline Jaricot's, which she introduced when Suzanne was a girl in Lyon. The offices are Mary, Joseph, Angels, the Magi, the Ass, and the Ox. Each office is separately written on a piece of paper, for example the office of Mary reads "Your Office at the Court of King Jesus will be: that of MARY, who cared for Jesus with a Mother's love and tenderness. Pray a decade of the Rosary daily for young mothers and their children." This custom of the "Offices of the Crib" has been observed by the Sisters of Compassion every year since 1923. Everyone who visits the crib is invited to take an office home with them. This devotion reminds the sisters of the poverty and simplicity of the cave at Bethlehem as perhaps nothing else could do so well.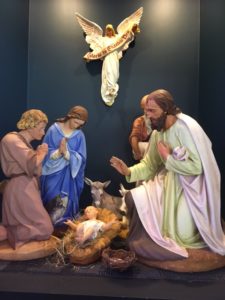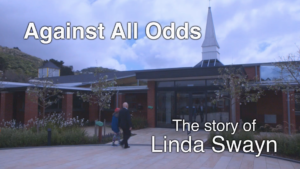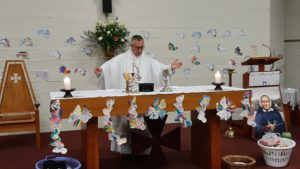 ---