An invitation to retrace Suzanne's Footsteps through Aotearoa
An exciting development is underway to assist in promoting the spirituality and good works of Suzanne Aubert, and to help New Zealanders and visitors learn more about Suzanne and her good and lasting works.
As we all know, Venerable Suzanne Aubert journeyed the length of New Zealand ('…my poor life will be spent chiefly on the Main Trunk Line…'), and at each place she stopped, whether briefly or for long periods of time, her visit was significant.
Work has commenced on developing a special pilgrimage map that will link to digital information on the 12 most significant sites that Suzanne visited around New Zealand. This interactive map will enable people to retrace Suzanne's footsteps and personally visit these places of significance.  Once there a pilgrim will be able to wave their phone or android device on a scanning code located on site and access an electronic descriptor together with a short explanatory video. Embedded in the video will be links providing more information on Suzanne and her Cause
"This is a really exciting development in our journey together as we reflect and be inspired by the work of this truly remarkable women," said archivist Sister Josephine Gorman who is helping to develop the project. "It will provide immediate and up-to-date digital and print material for all to become better informed and more inspired"
An invitation to go on a pilgrimage to some of the sites will be extended during the launch on Celebration Sunday in October.
What out for progress reports on the development of the digital map of Suzanne's footsteps through Aotearoa!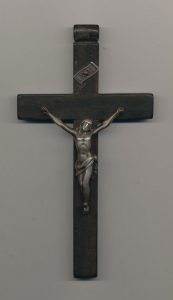 ---