Another Church develops display.
The number of parishes around the country who have created a small display in their church of Venerable Suzanne Aubert, continues to grow. The latest parish to develop a display is Good Shepherd Church in Balmoral, Auckland. The parish priest, Monsignor Bernard Kiely said " We love Mother Aubert at Good Shepherd, Balmoral"
The parish school of Good Shepherd decided to honour Suzanne Aubert on what would have been her 183rd birthday last month and prepared special artwork that comprised hearts. These were hung in the church on the Sunday following.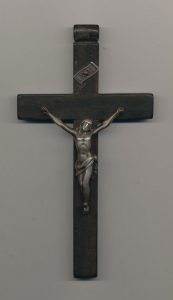 ---