Decree recognising heroic virtues of Venerable Suzanne Aubert presented
At the conclusion of a Mass celebrated by Cardinal John Dew to mark the 182nd birthday of Suzanne Aubert on 19th June, Fr Maurice Carmody presented Cardinal John, Sr Sue Cosgrove and Henare Walmsley with copies of the Decree recognising the heroic nature of Suzanne's Christian life.
Our reception of the Decree, published by order of Pope Francis on 1 December, 2016, marks an important milestone on Suzanne's journey towards her official recognition as one of the Church's saints. Her newly conferred title of 'Venerable', emphasises this fact.
The Decree is also an answer to our prayer that Suzanne," who supported the Maori people and devoted her life to the poor, the sick and the underprivileged, might be recognised by the Church as one of [the Lord's] true and humble followers".
As the document, which contains a brief summary of her life, and the steps that have so far been taken on her path towards canonisation, states:
"It is established concerning the Servant of God, Mary Joseph Aubert (in secular life Suzanne) that she exercised to an heroic degree, the theological virtues of Faith, Hope and Charity with regard to both God and her neighbour, as well as the cardinal virtues of Prudence, Justice, Fortitude and Temperance as well as associated ones, in the manner presented. The Supreme Pontiff commanded that this Decree be made public and recorded in the Acts of the Congregation of the Causes of Saints."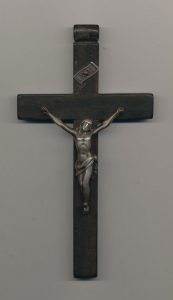 ---