Did Suzanne Aubert use Cannabis?
This is a question that has often been asked. You may have read recently in various publications and heard in the media claims that Suzanne Aubert cultivated and used cannabis. There have been many articles from different journalists who claim that this was a commonly accepted fact. The reality is that this issue is not new. Over the years there have been many people who have made claims that Suzanne Aubert experimented with or was the first person in New Zealand to cultivate cannabis or marijuana and hemp.
These stories are often based on anecdotal accounts that are frequently many times removed from a direct source. Most accounts stem from the 1960s.
It's hard to confirm the truth or otherwise of such accounts, but it is interesting to note that cannabis was not even known or recognized until 30-years after Suzanne had died.
In his book "A Turned on World… Drug Use in New Zealand" Dr Henwood, a DSIR toxicologist offers some perspective on this issue when he wrote:
"Prior to 1965 the drug (marijuana) was virtually unknown in New Zealand. Customs officers had seized it occasionally, but the number of people known to be using the drug was small. Cultivation of the plant was unknown and few of the general public knew anything at all about it." (Henwood, DSIR toxicologist)
In our archives there is no physical or documentary evidence that Suzanne Aubert every used or grew marijuana. There will no doubt be further comment and speculation in the media as her Cause progresses.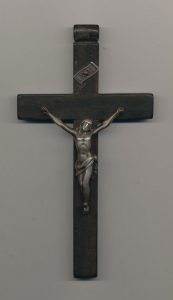 ---