Historic crèche occupies prime position
One of the few remaining buildings directly associated with Suzanne Aubert has been restored and occupies a prime position in Wellington's new Pukeahu National War Memorial Park. The historic crèche building was constructed in 1914, beside the old St Patrick's College, and is one of New Zealand's first dedicated childcare buildings. Suzanne Aubert and three of her Sisters of Compassion came to Wellington in 1899 and rented a cottage at 22 Buckle Street. In time they purchased several properties nearby. In 1900 they opened St Joseph's Home for Incurables and for elderly men suffering from chronic and degenerative conditions.  In 1901 they opened a soup kitchen and then a crèche in 1903. The crèche enabled women to have their children looked after while they worked, which was vital for women without other means of support, such as widows.
In 1914 the original crèche buildings between 18 and 22 Buckle Street were demolished, after the Council judged they were structurally unsound.  A new building – the one now restored – was constructed in brick and concrete in a Tudor-gothic design. It included a wide glassed verandah at the back for children to play in.
One hundred years later, it was moved 15 metres west to its current position in the War Memorial Park, which was opened earlier this year. The crèche building is currently designated for use as an education centre, administered by the Ministry of Culture and Heritage.  Caption
View of the beautifully restored Home of Compassion crèche building in 2015. It was constructed in 1914.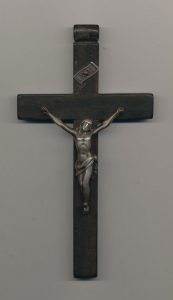 ---