How a Diocesan Inquiry is conducted
In 2016 Suzanne Aubert's heroic virtues were recognised by Pope Francis and she was proclaimed Venerable. The next, and second last step on the way to sainthood is her beatification, which follows a miracle being declared through the intercession of Suzanne Aubert before God. The good news is we do have a remarkable cure of a young mother, and that is why we have just undertaken a formal diocesan inquiry.
This process began when the Sisters of Compassion became aware that a person had been cured of a serious illness through, they believe, the intercession of the Venerable Suzanne. The cured person and those who could attest to the restorative process were formally invited by the Diocesan Bishop to attend the inquiry. Their involvement in the process was crucial.
The bishop appointed a committee comprising a priest to represent the (Episcopal delegate); an expert in Canon (Promoter of Justice); a principal Secretary (Notary); a doctor to assist with understanding the medical information provided (Medical adviser) and two independent doctors to examine the current health status of the person concerned.
This inquiry took three days, during which time medical experts and a number of witnesses gave evidence concerning the remarkable and testified to the way in which family, friends and parishioners had prayed for Suzanne Aubert's intercession to God on behalf of the person concerned.
All the witnesses' statements, both written and oral, were recorded and transcribed into official minutes of the inquiry, and these, along with all related documentation, were placed in a sealed box which was sent to the Congregation of the Causes of Saints in Rome.
Once officials of the Congregation have opened the parcel and confirmed that all has been done in accordance with the appropriate norms, the material will be bound and returned to the Postulator who will then use it to present a written case for the recognition of a miracle, first to the Congregation and then to Pope Francis. If all goes well, the way will be open for Pope Francis to authorise the Beatification of the Venerable Suzanne Aubert.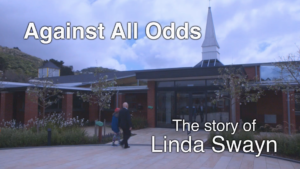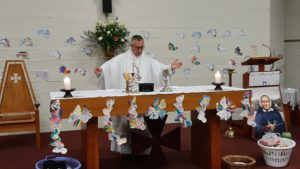 ---