In God's Time
The journey to sainthood is not a quick one. Although we witness miracles everyday as a result of the wonderful work and intercession of Venerable Suzanne Aubert, we must wait for the church to recognise two official miracles before Suzanne can be canonized.
When Suzanne died in 1926, her friend and protector Cardinal Gasquet, wrote:
"Not only I, but many here in the eternal City, regarded her as a true Servant of God and I hope that I may be spared to see at least the initial stages of the process of her Beatification; that she will most certainly be raised to the altar, I feel confident."
Although the Cardinal's hope was not realised in his lifetime, his hope has become our hope and the waiting continues. We do not wait in vain, however, as we believe that "in death life is changed not ended". Hundreds of testimonials confirm that Suzanne has not left us to journey alone. She continues to intercede with our loving God for those who ask for her help. Her presence, too, is felt in the life and mission of the Sisters of Compassion and all those who share their vision of a just and compassionate society.
The Church requires the official recognition of a miracle before each of the next two steps (Beatification and Canonisation] but Suzanne's influence goes well beyond the demands of Canon Law. Official miracles may occur in God's good time, not ours. It will be great to see her canonised one-day, but in the meantime we can confidently ask her to intercede on our behalf.
There are many people who have experienced a return to health or the resolving of personal problems and family issues, and others who have joined them in prayer, and they can testify that such confidence in Suzanne's help has not been in vain. Despite the technical requirements of canon law, people of faith know that miracles occur in many different ways. Faithful Christians, over the centuries, have always recognised the saints in their midst and asked for their help. Please continue to prayer for the intercession of Suzanne in a miracle that the church recognises.  Venerable Suzanne Aubert, holy woman of God pray for us!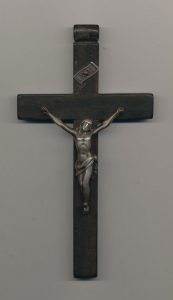 ---