Inaugural Celebration Day a big success
Our first nationwide Suzanne Aubert Celebration Day on 2 October, was a great success with more than 156 parishes taking part. The special day coincided with the 90th anniversary of Suzanne's death on 1 October 1926 with the main purpose being to help create greater awareness among Catholics of who Suzanne Aubert was and what she did for all New Zealand. We hope it will become an annual day of celebration (and when appropriate, annual memorial day).
To help in creating greater awareness of the spirituality and good works of Suzanne, parishes were asked to mark the 90th anniversary of Suzanne's death by including a special Prayer of the Faithful at Masses, publishing an article in their newsletters, playing the video with the Cardinal and Sisters after communion, and making resource materials available.
 Feedback has been overwhelmingly positive. It appears most parishes throughout the country did some or all of the above. Many resources were ordered and distributed and the special video DVD was downloaded several hundred times. Some other statistics:
71 parishes ordered material including church displays, intercessory prayer cards, newsletters, booklets, multi-media DVD,
8000 intercessory prayer cards were distributed and,
100 church displays and 6000 newsletters were also distributed.
Special displays were created in many parishes. You can see photos here
And if you missed seeing the special video featuring the Cardinal and several Sisters, you can see it here.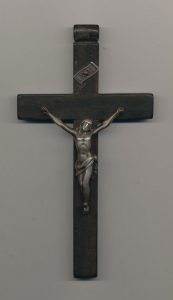 ---