New CE appointed
The Sisters of Compassion Group (SOCG) announced today the appointment of Dr Chris Gallavin as their new Chief Executive. Dr Gallavin was formally Professor of Law and Deputy Pro Vice-Chancellor at Massey University and is a recognised media commentator on issues as varied as miscarriages of justice and public policy. Dr Gallavin joins the SOCG at a pivotal time in their development.
Established by The Venerable Suzanne Aubert – Meri Hōhepa, in 1892 in Hiruhārama, Jerusalem, on the Whanganui River, the Sisters of Compassion have been at the vanguard of service to those living in the gap within society for close to 130 years. Established 120 years ago by Suzanne Aubert, the Compassion Soup Kitchen in Wellington for example is an important element of their mission. 'However, the Soup Kitchen is just one part of our service to society in Aotearoa New Zealand in 2021', said Chair of the Board Mike Curtis. 'There are numerous aspects of our work where we walk with the vulnerable and the aged in New Zealand society' added Curtis. 'Our work in the provision of social housing, elder care and striving to model successful partnership with Māori is vital to our mission to promote justice, model simplicity of living, advocate for those in the gap, and understand our role, as individuals, in forming a caring and productive community', Curtis stated.
Sister Margaret Anne Mills of the Sisters of Compassion noted the considerable progress that has been made towards Suzanne Aubert's recognition as a saint within the Catholic Church. This recognition is known as "beatification" and she will be given the title "Blessed". People, from all walks of life, who are inspired by her example are praying that this title will soon be hers.  Sister Margaret Anne said, 'If beatified, Suzanne Aubert – Meri Hōhepa would be New Zealand's first and only Catholic Saint. Her commitment to serve and learn from Māori in Aotearoa, New Zealand, learning Te Reo before English on arriving from France in 1860 and establishing the convent for the care of single mothers and their children in Hiruhārama Jerusalem, all serve as examples of her incredibly advanced approach to bicultural relations that we now recognise in Aotearoa New Zealand as being of vital importance. Our multicultural reality is only made real and will only be successful if we understand our bicultural foundation' said Sister Margaret Anne, 'we hold that the work of Suzanne Aubert – Meri Hōhepa is of pivotal importance in our journey toward true partnership in Aotearoa New Zealand' she added. The thousands who lined the Wellington streets for her funeral procession in 1926 recognised Suzanne's commitment to the wider community in the areas of medicine, health care and social welfare.
'The appointment of Dr Gallavin as our new Chief Executive brings with it the opportunity for the Sisters of Compassion Group to be a more vocal advocate for those less fortunate' said Sister Margaret Anne. 'From his work as a nationally recognised commentator on legal matters, his research skills, management experience, and connection to the media, industry and political organisations across the country, we have added to our current ability to be with the vulnerable and can now more effectively advocate for social and political change to the benefit of all New Zealand' said Curtis.
Dr Gallavin commented that he was humbled by this appointment and is eager to build upon the work of retiring CE, Gerard McGreevy, who led the Group through a process of rejuvenation particularly in the development of Our Lady's Home of Compassion Centre and Suzanne Aubert heritage centre at Island Bay – also the resting place of Meri Hōhepa. Accessible to pilgrims and people of all faiths, the Island Bay retreat and heritage centre is a stunning site of national architectural significance on the door step of Wellington City. 'We are here to make a tangible difference in the lives of New Zealanders for the benefit of all in society' said Dr Gallavin. 'It is my honour to work with such a dedicated and selfless team of committed people under the guidance and inspiration of Suzanne Aubert – Meri Hōhepa' he added.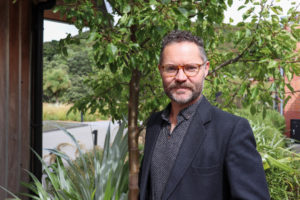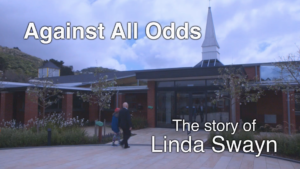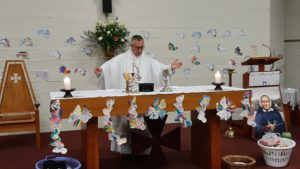 ---