New Parish Displays developed
To help in the promotion of the 'spirituality and good works' of Suzanne Aubert especially among younger Catholics and new arrivals to New Zealand, a simple but effect Church display has been produced and is now available for churches and schools around country. It is modeled on the large Place of Pilgrimage display at the Auckland Cathedral and the triptych unit comes in two sizes.
Accompanying the triptych is a new intercessory prayer card and special container to hold them.  Click here for details and for an order form for your church.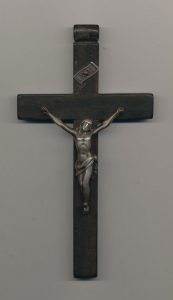 ---