Next Step in the Cause for Sainthood of Suzanne Aubert
With the recent announcement that Suzanne Aubert has been declared Venerable, our attention now turns to preparing for the third stage in this journey.
"There are a four stages in the canonisation process, and being declared Venerable is the second. Last year the official case for her proposed canonisation was submitted to the Congregation for the Cause of Saints in Rome.  Her case was examined by Church historians and theologians and now, with the Pope's approval, she has been declared 'venerable' – the second stage on the way to being declared a saint.
"The next stage involves the recognition of a miracle attributed to Suzanne, such as recovery from a terminal illness as a result of prayer. She can then be declared 'Blessed' by the Pope.  A second miracle and proof that she is a model for the universal Church will enable her to be canonised as a saint," said Dr Carmody.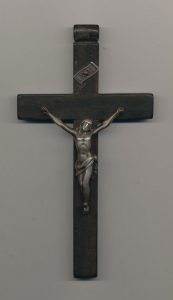 ---