Pilgrims to Resting Place in for a treat
Beth Gwynne, a post-graduate student with the Museum and Heritage Studies Programme at Victoria University has spent the last four months researching and gathering material behind the art, architectural features, images and symbols in the Island Bay Resting Place of Suzanne Aubert/Meri Hōhepa. The documentation that Beth has curated will provide a base for a range of guides and tours that will be produced to meet the curiosity of the increasing numbers of pilgrims and visitors coming to visit the resting place.
Beth says, "Being at the Home of Compassion these past few months has been an incredible opportunity to explore the intersection between spirituality and heritage. I found this to be reflected most strongly in the Resting Place, the remarkable atmosphere of which is enhanced by the complex artistic and architectural features of the space. The work and ongoing legacy of the Sisters of Compassion is truly inspiring, and is what makes the Home of Compassion the peaceful and vital retreat that it is today."
Our sincere thanks to Beth for all the hard work she has done.
The Suzanne Aubert Heritage Centre at Our Lady's Home of Compassion is open from Tuesday – Sunday, 10am – 3pm.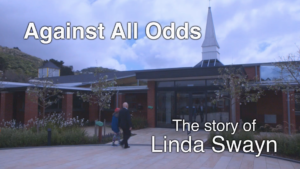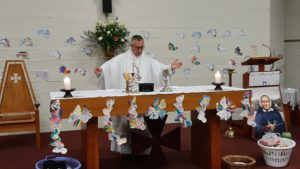 ---