Sister Margaret Anne meets Pope Francis
While in Rome recently to attend a special conference of the International Union of Superior Generals, Sister Margaret Anne had the opportunity to meet with Pope Francis. Although it was only a brief encounter she made sure that she was carrying the Italian translation of a special Venerable Suzanne Aubert prayer card and one of Cardinal John Dew, together with a letter telling the Pope about the recent diocesan inquiry and progress with the Cause for Suzanne.
"It was a wonderful moment and I felt Pope Francis greeted me very warmly and appeared genuinely interested in New Zealand and what we are doing," said Sister Margaret Anne.
"I made sure that both the prayer cards and the letter I have written; found its way into the hands of his trusted secretary".
After the meeting with the Pope, Sister Margaret Anne had a formal meeting with Cardinal Beccui, the prefect for the Pontifical Commission for the Causes of Saints. 
Please continue to pray for the Cause the beatification of Venerable Suzanne Aubert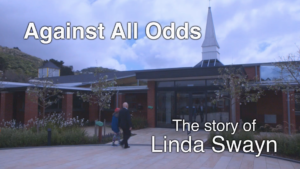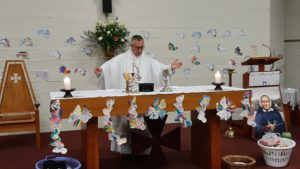 ---