SUZANNE AUBERT CELEBRATION DAY OCT 2ND.
The New Zealand Bishops Conference has lent its support to the first Suzanne Aubert Celebration Day on Oct 2, to coincide with the 90th anniversary of her death on 1st October 1926.
All parishes have been asked to include a special Prayer of the Faithful at Masses on Oct 2 and also to make available copies of the intercessory prayer card. In addition, a special 4-minute video presentation that features Cardinal John Dew and several Sisters of Compassion has been produced for playing after Communion.
Suzanne Aubert chose to leave her native country of France and spend 3 months travelling to New Zealand on a whaling boat so that she could answer the call of Christ: the call to serve the sick, the orphaned, the elderly and those whom society seemed not to notice.
Her response to what she encountered was to establish NZ's first soup kitchen that still serves almost 40,000 meals a year. She established orphanages for abandoned children throughout New Zealand and provided care for the disabled, the sick and the dying.
When she died, Suzanne was accorded the largest funeral ever in NZ for a woman and Wellington city stopped to pay their respects and publicly acknowledge what this remarkable woman had achieved.
The church has already officially called Suzanne Aubert a Servant of God and the next step on her journey to sainthood is being declared Venerable.
It is hoped that many more New Zealanders will learn of the spirituality and good works of Servant of God Suzanne Aubert, as a result of the first national celebration day on October 2.
(If parishes are in need or any more promotional material including prayer cards and the DVD, they should contact the National Convenor John Bergin ([email protected])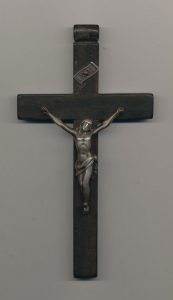 ---