Venerable Suzanne Aubert Celebration Day Oct 1st
This Sunday will be Venerable Suzanne Aubert Celebration Day in all Catholic churches throughout New Zealand.
The Sisters of Compassion founded by Suzanne Aubert, and the New Zealand Catholic Bishops Conference agreed that the first Sunday of October would be marked as a day of celebration for the Venerable Suzanne Aubert.
All parishes throughout New Zealand have been asked to mark this day in 3 ways:
Include a special Prayer of the Faithful at all Masses on Oct 1
Make available copies of the new intercessory prayer card and SA News.
Screen a special 6-minute video presentation that features Cardinal Dew and several Bishops together with a number of Sisters.
For those churches that cant play the video, there is a special letter from Cardinal Dew which will be read out at Masses.
Pope Francis officially declared Suzanne Aubert Venerable last year, which is the second of four steps on the journey to being officially recognised as a Saint.
It is hoped that many more New Zealanders will learn of the spirituality and good works of Venerable Suzanne Aubert, as a result of the national Celebration day on October 1, which happens to be the anniversary of her death 91 years ago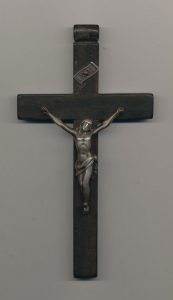 ---